A unique location in Lanzarote
Relax in the middle of a natural treasure
Villas Coral Deluxe are located in the residential area of Montaña Roja, just 150 yards from the sea and within reach of the best beaches in Lanzarote, such as Papagayo Beach, and Timanfaya Natural Park.
From our facilities, you can see Fuerteventura and the island of Lobos while you enjoy facilities and activities for all ages at the hotel. There is also a chill-out space where you can relax and watch the best sunsets in the area.
Charming walks
Just 200 yds. from the hotel you can find a leisure area with different bars, restaurants and supermarkets, with public transport stops that will take you to the centre of Playa Blanca (3.5 miles). In this beautiful town in the south of Lanzarote, you can walk among its emblematic white houses, discover its shopping area and lose yourself in the cosy municipality of Yaiza.
A traditional landscape awaits you to relax and unwind during your stay while you explore the island by bicycle, moped or a guided walking tour. The island's charm includes gastronomic pleasures and wine routes in which you can discover the local productions.
The town of Las Breñas, with stunning panoramic views, and the island of Fuerteventura, with its white dunes and emerald waters, are other nearby destinations you can discover during your stay.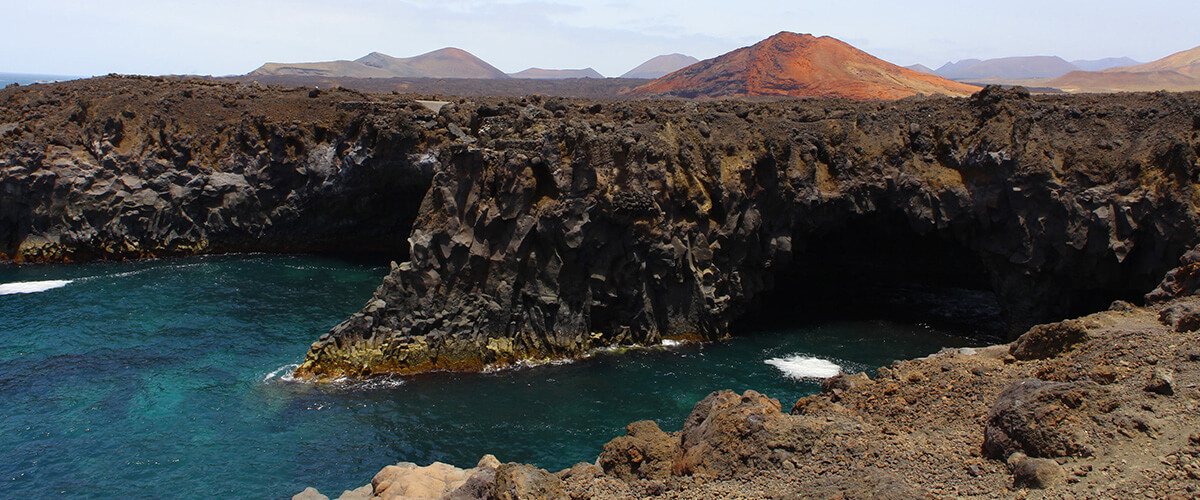 Fun and relaxation
If you prefer staying on the shore, we recommend Papagayo Beach (9 miles), a protected natural area located just 5 miles from the municipality of Yaiza. The transparent waters, the golden sands and the solidified lava make up a unique setting by the sea filled with unspoilt beaches and coves.
Your stay will allow you to enjoy water activities and sports, such as surfing, windsurfing, snorkelling, fishing and sea excursions, accompanied by a mild climate and many hours of sun all year long.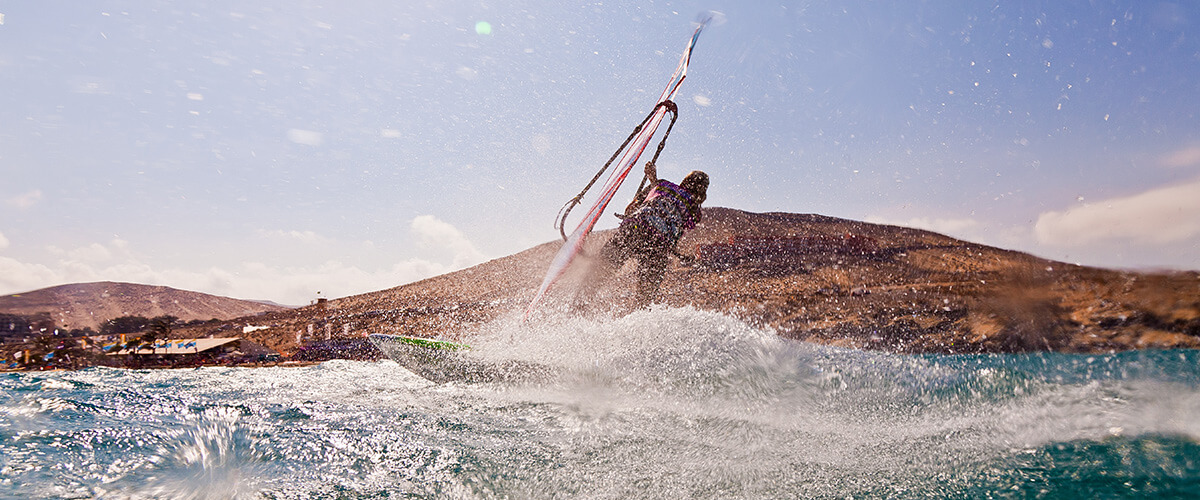 Standing amongst volcanoes
Less than 15 miles away is Timanfaya National Park, famous for its volcanic landscape and its red, brown, ochre, black and orange colours which make it a place of extraordinary beauty.
If you want to discover the island's natural settings, we recommend that you visit Los Hervideros, a volcanic coastline with crashing waves; Cueva de los Verdes, a stunning lava cave; La Geria, with its landscape of volcanic ash and extensive vineyards and the Janubio salt flats and their traditional salt production. Also don't forget to stop by the picturesque house-museum of famous local artist César Manrique, located in a stunning palm grove.